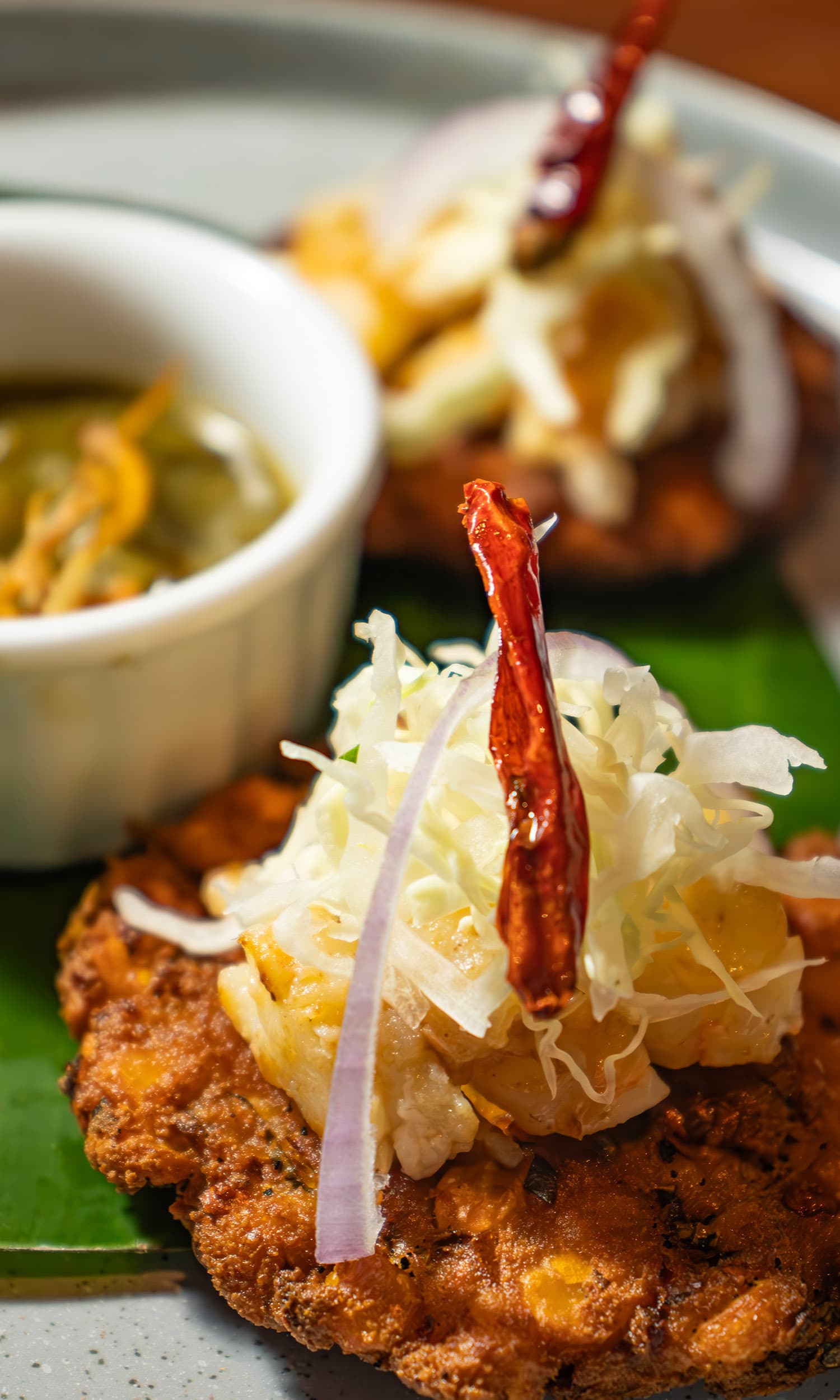 Street-Inspired Cuisine with Flair
A playground of fiery flavours for your satisfaction
Capturing the Flavours of the Streets
Our Menus
Our menu is a tribute to Sri Lanka's incredible culinary heritage, featuring mouthwatering street food favourites and reimagined classics. Each dish is a work of art, carefully crafted with love and innovation, ensuring every bite bursts with the vibrant essence of our cuisine.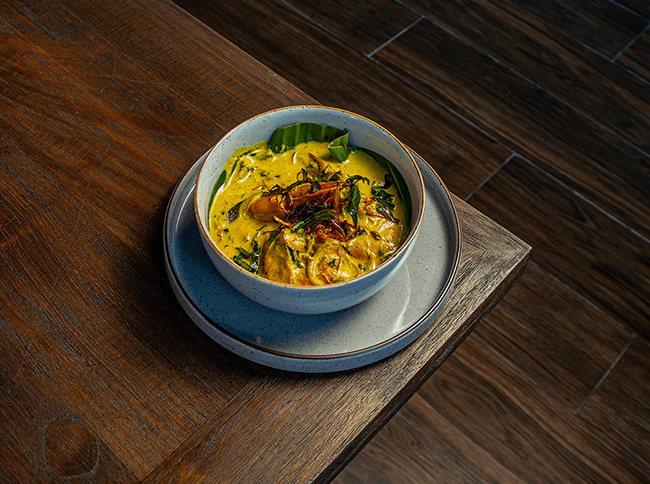 About to Bring the Heat
Signature Curries
From the freshest seafood to hearty meat delights, each dish is a masterpiece with its own story. Dive into the epic flavours, pair it with one of our tempting starch sides for dipping, and indulge in the ultimate culinary delight.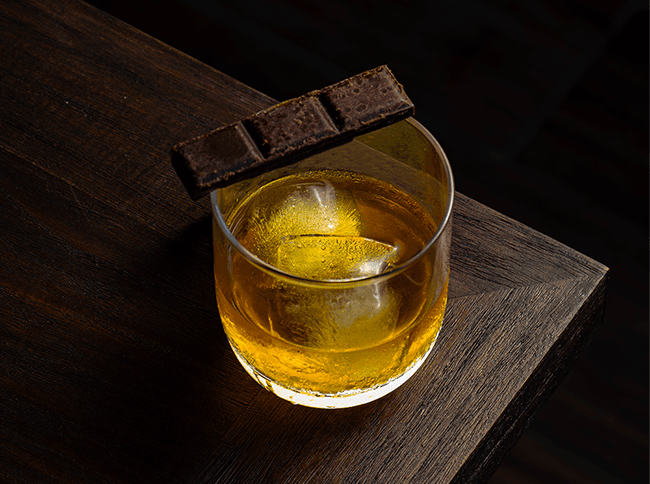 Crafting Playful Perfection
Signature Cocktails
Our signature cocktails are a delightful blend of island vibes and mixology magic. Let the party come alive as you raise your glass to good times! These tropically inspired beverages are the perfect companions for your next epic celebration.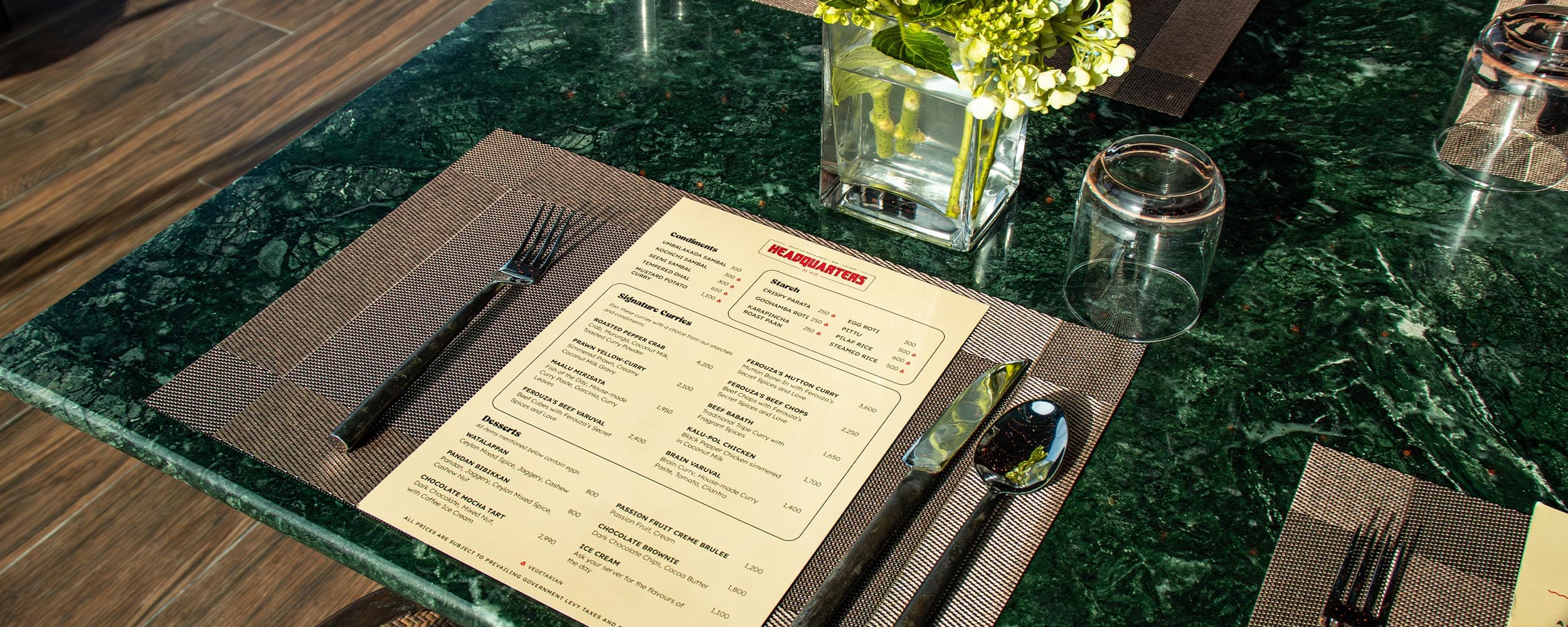 For your dining pleasure
Reserve Your Table Today!